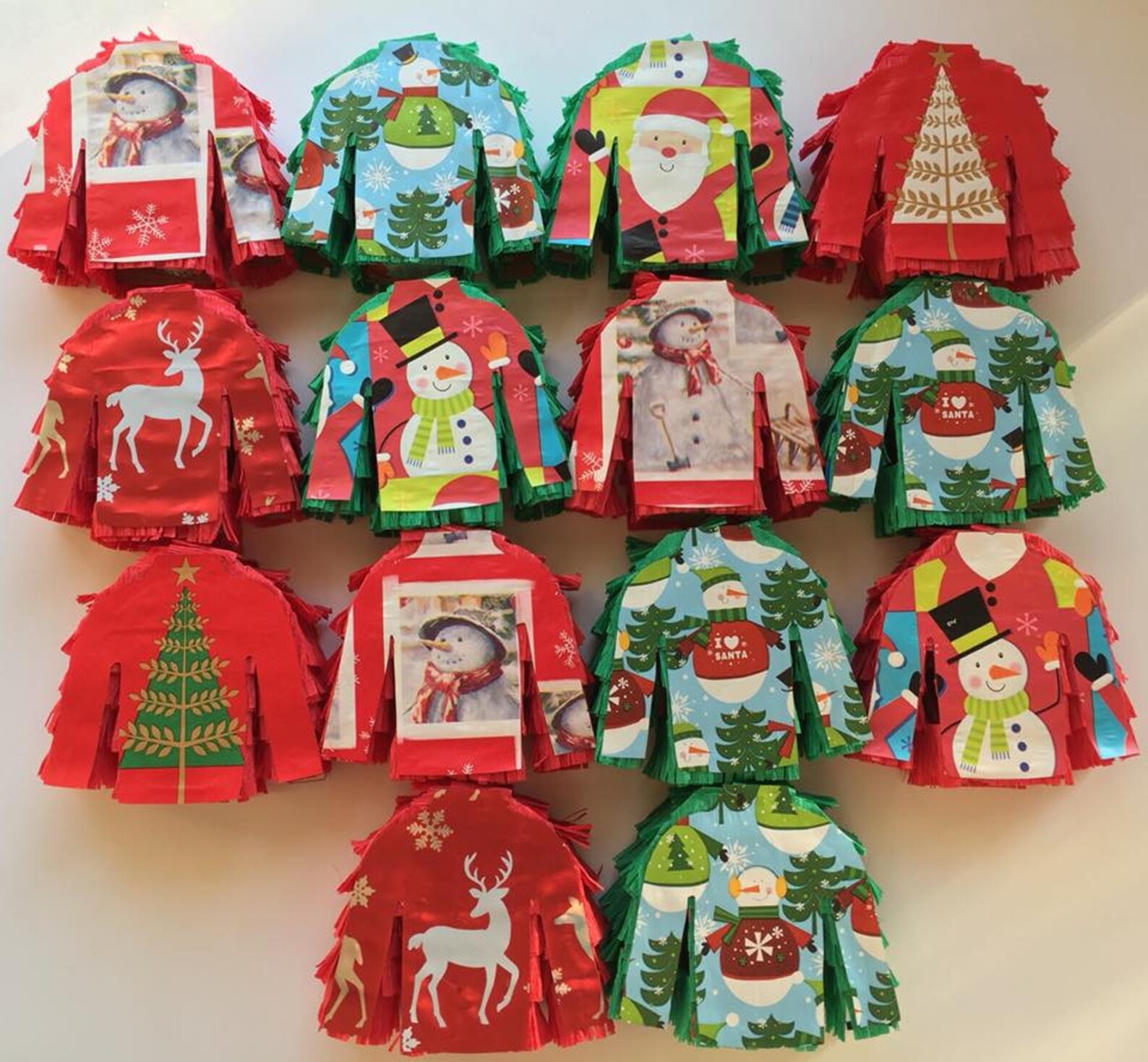 My Ugly Sweater mini piñata is so much fun!
-Perfect Party Favor!
-Prize for Ugly Sweater Contest!
-Fun Stocking Stuffer
-Class Party Gifts
-Silly Teacher Gift
The different wrapping paper is randomly selected from my inventory. The pictures are examples of what types of wrapping paper I use. You are welcome to message me if you specifically want a wrapping paper of Snowman, Tree, Santa, etc.
Pre-Filled Option: Each mini piñata is pre-filled with 4 mini toys from the Holiday toy assortment pictured above. They are 3″ x 3.5″.
Empty Option: PLEASE NOTE the picture of the opening. I create them with a flap on the bottom that pulls open and then push inside to close. The opening is about 1″x1″. Empty option is 4″x 4.5″.