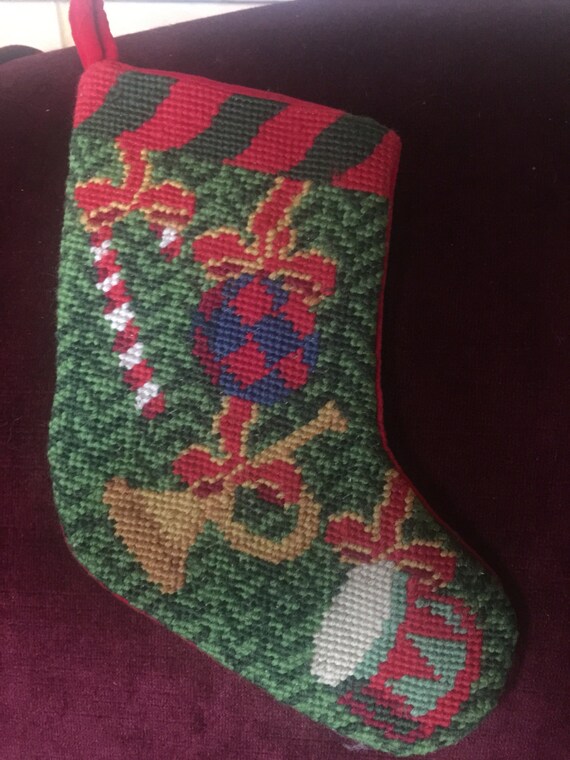 Country Christmas Needlepoint musical instruments Stocking
Lovely small wall needlepoint stockings measures 10 inches long. Musicals instrument. a red velvet background. great for a secret Santa gift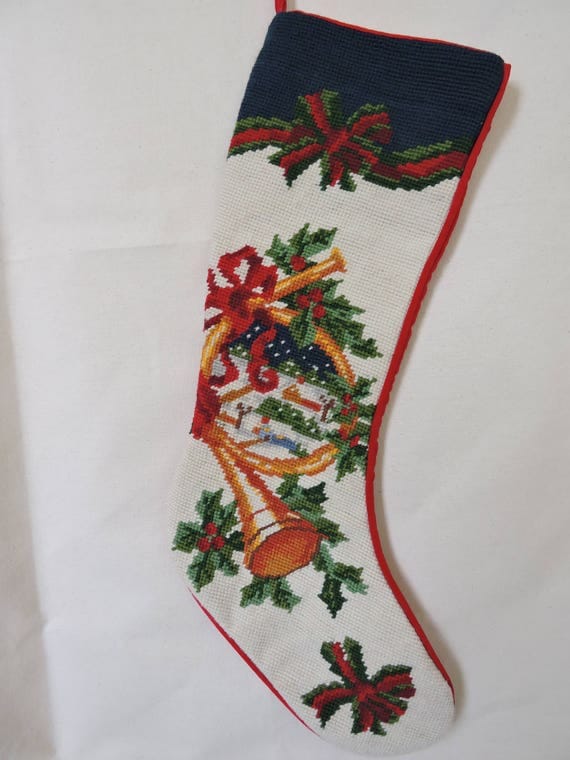 Needlepoint Christmas Stocking with Trumpet/Horn
This is a nice needlepoint Christmas stocking.
It has a cream color background. It has a curved horn design with a little village scene in the middle. There are holly leaves throughout and a couple bows.
The back is a red velveteen.
GoFundMe Charities
The following GoFundMe links are opportunities for charitable contributions to people in need based on current events or emergency situations. These links are not profitable to ChristmasWikii, we just wanted to do our part in raising awareness.
View All Waukesha Tragedy GoFundMe Opportunities