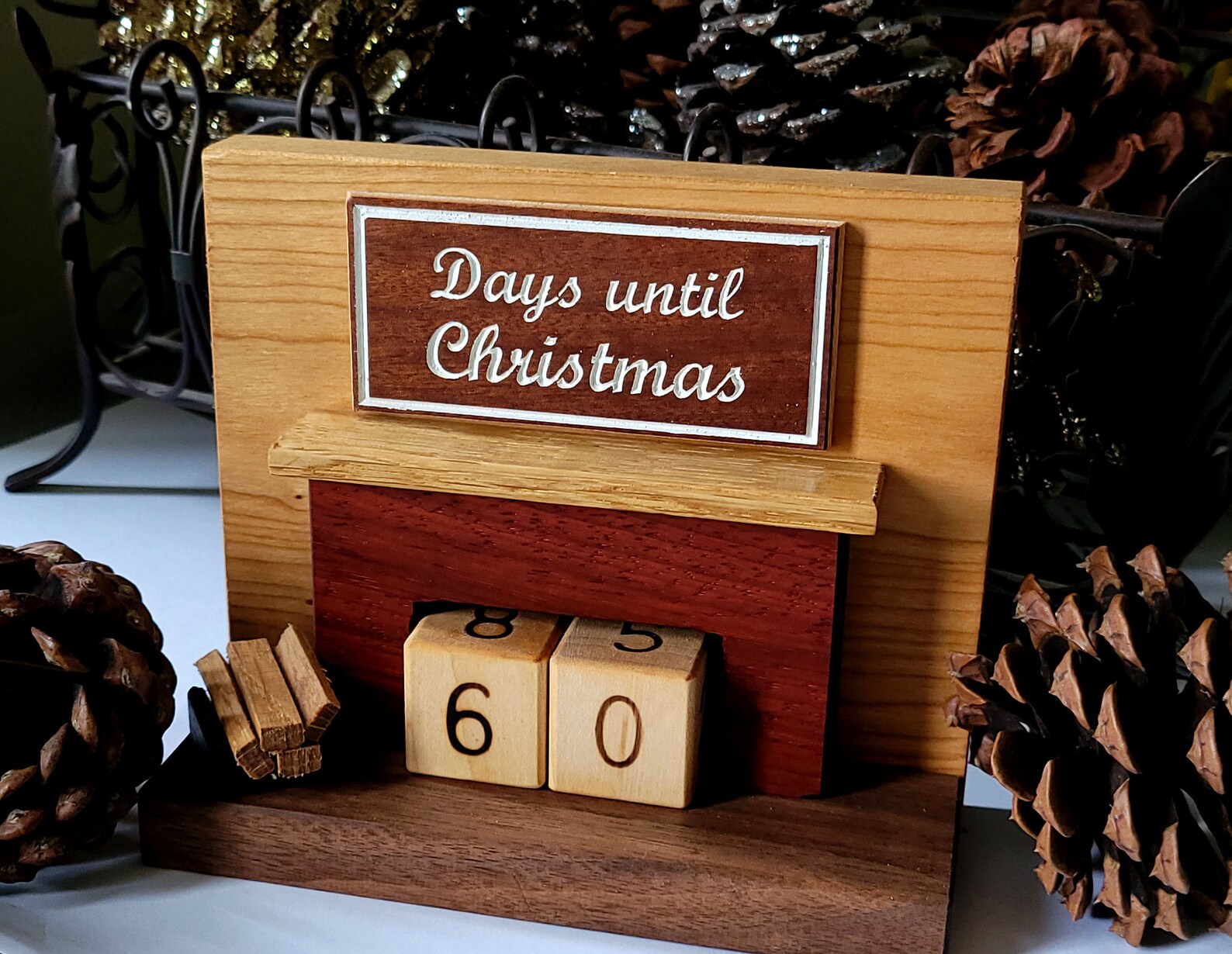 Handmade Wooden Christmas Countdown Fireplace Decoration

Height: 5.5 Inches; Width: 6.75 Inches; Depth: 3 Inches
This carefully crafted wooden Christmas Countdown decoration is made from a mix of common North American Woods and Exotic Woods. The display is 6.75" wide x 3" deep and 5.5" high with squared number blocks that are 1.25" all the way around. The back wall is made from Cherry, which will darken over time to a golden brown. The bottom of the display is made from Walnut which is a higher end wood in North America. The mantle and logs are made from White Oak, the logs are sitting in a basket made from Wenge next to the fireplace which is made out of Paduk. Inside the fire place there are two numbered countdown blocks made from Hard Maple and the picture above the fireplace is a veneered Sapele. Paduk, Sapele and Wenge are all African woods and have unique and deep colors. The numbers are burned into the number blocks and the words on the sign are carved and then painted white to make them stand out.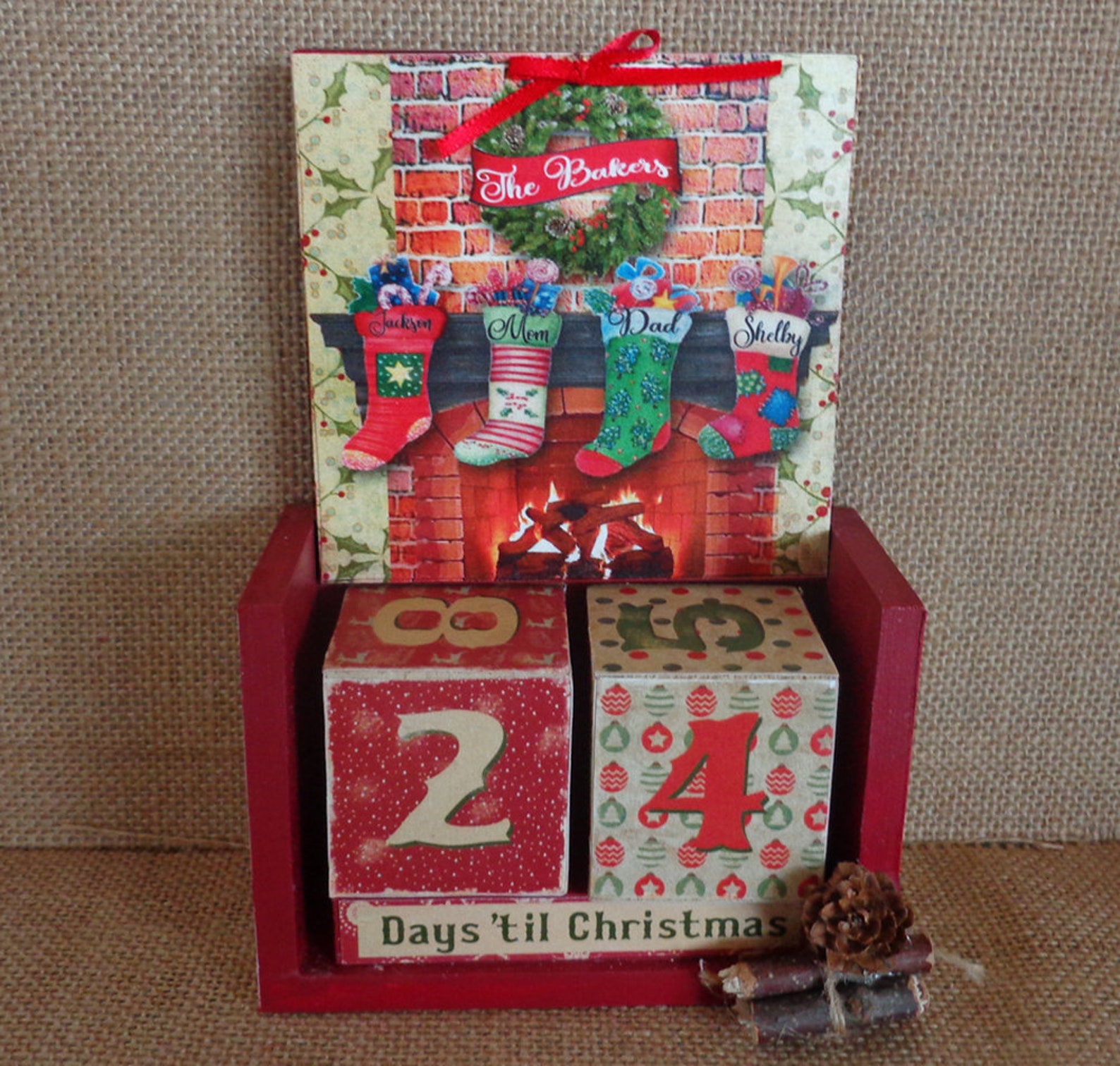 Christmas Countdown Personalized Advent Calendar Perpetual Stockings

All orders for items will stop as of Dec 10 to insure delivery by Christmas. Any orders received after Dec 10 will be shipped out Jan 7, 2020.
This unusual Christmas Countdown Calendar is personalized and would make a great gift or you use it for your own Christmas decoration. I created the design and you can't get one like it anywhere else. This was has a vintage style and look to it.
The design on the board above the blocks is a fireplace with a roaring fire. A wreath hangs on the top of the fireplace with a banner with your family's name on it. Individual stockings hang from the mantel with your family names on them. You can from 1-5 stockings on your fireplace.
Included are a base and 2 blocks for the dates (6 doubles for a 9). You can start 31 days before Christmas with your countdown (Nov. 24).
The base is painted red and the sides and back are covered with a vintage style Christmas papers. Each block has been covered in a different Christmas paper with the numbers on them. The bar at the bottom says "Days 'til Christmas". This is glued on to the base. At the top is the Fireplace design. On the bottom right is a bundle of wood tied with a burlap string topped with mini pine cones.
The base measures 4 1/4″ wide x 3″ tall (with plaque it is 6″ tall) and 2″ wide. The blocks are 1 1/2″ x 1 1/2″.
Here are More Countdown Blocks!
Christmas Countdown Blocks
Christmas Gnome
Christmas House
Christmas Tree
Christmas Truck
Disney Font
Fireplace
Grinch
Nativity Scene
Nutcracker
Reindeer
Santa Claus
Snowman