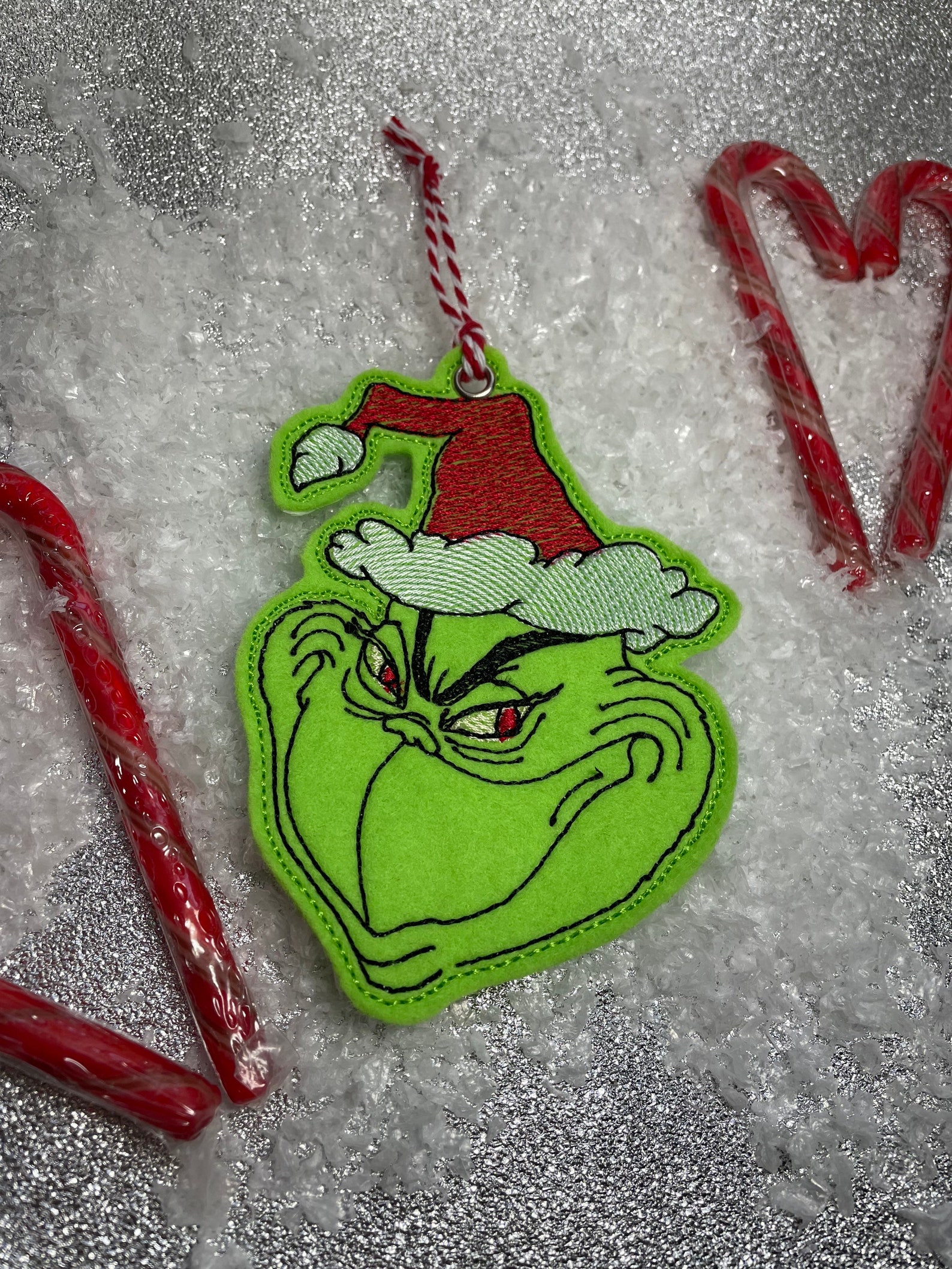 He's A Mean One Christmas Decoration

He's a mean one Mr Grinch!
Hate, hate, hate, double hate, loathe entirely!!
The grinch is one of my favourite Christmas films!
The decoration is machine embroidered on to felt and finished with red or green string, the colour of the grommet may change.
The decoration measures 4.75"x3.5" approximately.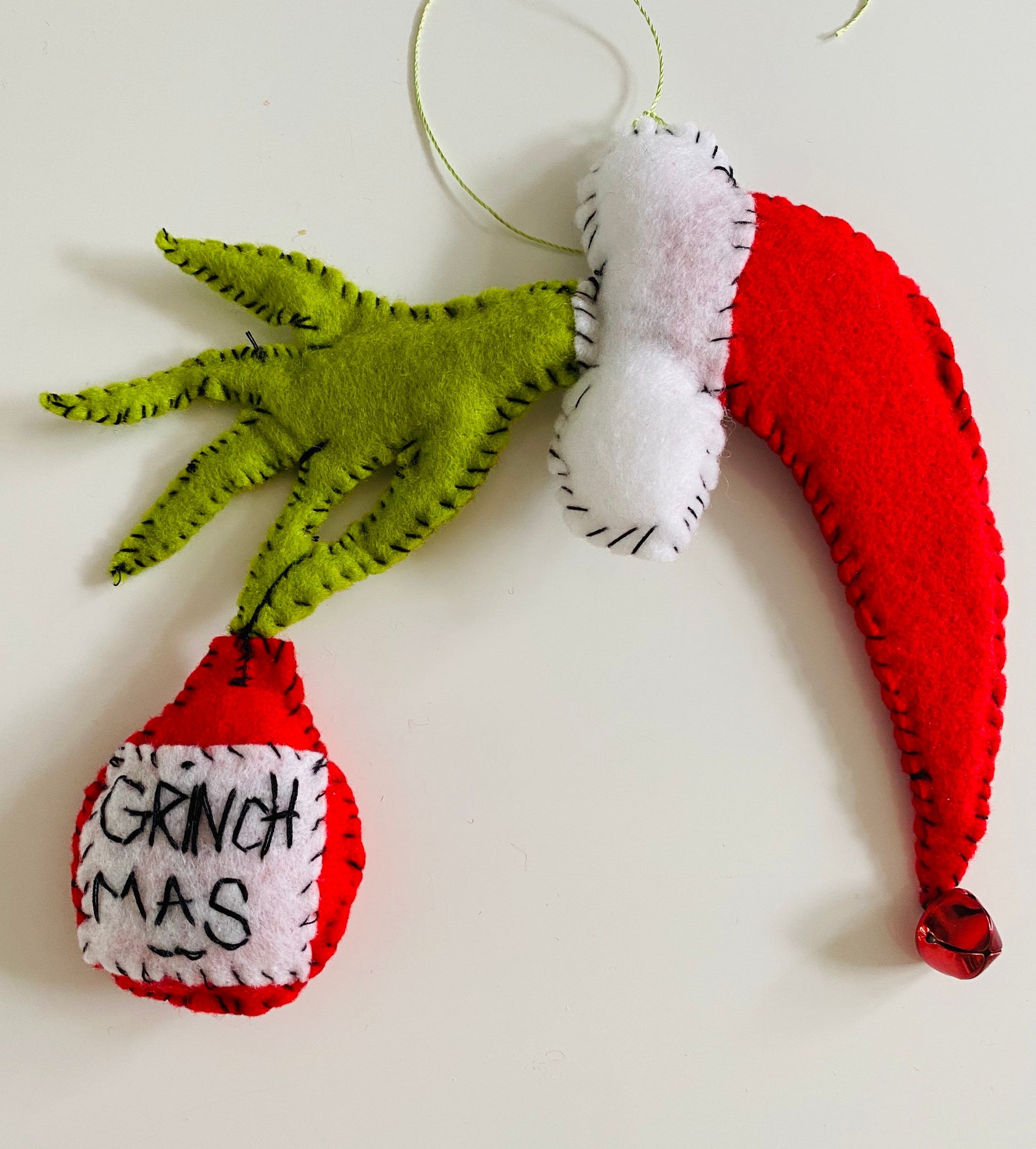 GrinchMass Tree ~ hanging Decoration

Materials: small bell, polyester filling, ribbon, pipe cleaners, felt, thread
Height: 15 centimeters
Description
Handmade GrinchMass
Christmas tree /hanging decoration
Made to Order
All cut out ready to sew ..
Green Grinch Hand Holding ' GrinchMass ' Felt bauble
Sleeve with bell
6 inches
15cm